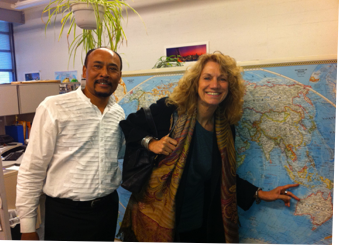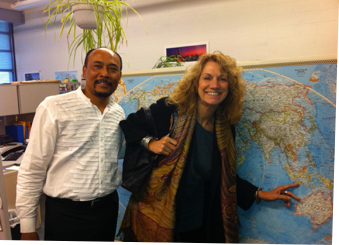 The first major show on Balinese art, music, culture, and performance is currently on display at the Asian Art Museum in San Francisco until September, 2011.
I Made Surya is the son of a Balinese temple priest and an old friend. He is a superb mask carver, dancer, and specialist on all things Balinese. Judy Slattum is the author of the definitive BALI MASKS. Her research and presentations are world class. Together they lead wonderful, intimate tours of Balinese culture, arts, healing, and take small groups into other parts of Indonesia as well.
They played music today that is not available to us here in America. Surya sang in a 1,000 year old Javanese language called Kawi. His chants sounded very shamanic.
Take a look at their website for information on their tours.   www.danutours.com