Listen here to an interview Sandy did recently with Robert Moss on HealthyLife.net.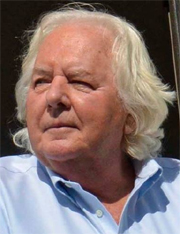 Robert Moss is the creator of Active Dreaming, an original synthesis of modern dreamwork and shamanism. Born in Australia, he survived three near-death experiences in childhood. He leads popular seminars all over the world, including a three-year training for teachers of Active Dreaming. Find an archive of his "Way of the Dreamer" interviews here. His website can be found at MossDreams.com
A former lecturer in ancient history at the Australian National University, he is a bestselling novelist, poet, journalist and independent scholar. His many books on dreaming, shamanism and imagination include Conscious Dreaming, The Secret History of Dreaming, Dreaming the Soul Back Home, The Boy Who Died and Came Back and his latest book Sidewalk Oracles. He leads popular courses in Active Dreaming for The Shift Network.